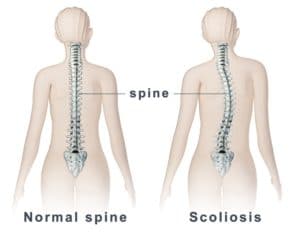 Scoliosis Care in Greensburg
It is very important for everyone to be checked for scoliosis, especially children since they can respond to treatment faster than adults.  Chiropractic care can prevent the problems and abnormal curves from progressing over time causing more serious issues.  If left untreated, scoliosis will gradually worsen and can cause problems such as: headaches, loss of balance/coordination, constant stiffness, neck/back pain, nerve issues, GI tract issues and visible abnormal curves of the spine.  Greensburg Chiropractor, Dr. Gareth Bury provides relief to patients suffering from scoliosis by providing safe, non-invasive Chiropractic care.
Chiropractic Care for Scoliosis in Greensburg
Dr. Bury of Optimus Spine & Posture provides chiropractic adjustments, and uses Chiropractic Biophysics to care for patients suffering from scoliosis in Greensburg and surrounding areas.
To learn more about Chiropractic care for scoliosis in Greensburg:
Contact Optimus Spine & Posture at 724-672-3794
Click on Contact Us to schedule a consultation with Dr. Gareth Bury